Call us on 0844 804 4190
Nailers, Staplers, Nails and Staples, Safety Footwear, Safety Equipment & Workwear

.
JSP Fall Protection Pioneer DS full body harness
Description

The most commonly used full body safety harness comes with metal D-Ring attachment at the back and front to increase usability. Fully adjustable shoulder and leg straps.
Conforms to EN 361
Application for fall arrest safety harness:

The robust metal front attachment point in conjunction with the rear attachment point makes this fall arrest harness suitable for most work at height applications most commonly used in the construction industry (scaffolders,steel erectors etc).

The metal front attachment enables the user to be rescued safely in the event of a fall.

During rescue situations the front attachment point gives the rescuer the flexibility to safely attach to the person who has fallen, enabling him to easily control the rescue whilst comforting the person they are rescuing.


Rear Attachment point - for fall arrest and restraint. Rear dorsal plate slides upwards helping the user remain upright after a fall
Front Attachment - Robust metal front attachment point used for fall arrest and rescue situation

Fully Adjustable - Adjustable leg, shoulder and chest straps allows comfortable fitting for different sized people
JSP Recomendation

Jsp Fall Arrest harnesses should be used in conjunction with an appropriate and suitable JSP energy absorbing lanyard or other compatible JSP fall arrest safety devices.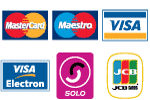 1 @ £51.50 - £51.50
Subtotal: £51.50